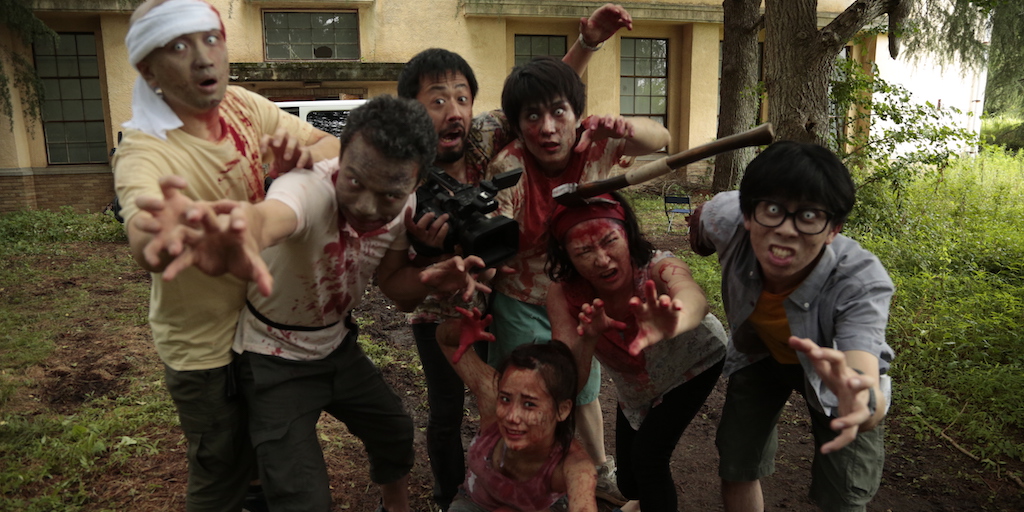 ONE CUT OF THE DEAD
AFTER THE FILM: New York's finest low budget zombie auteurs recount their own horror stories of surviving the making of a zombie movie.
Here's the thing that you absolutely, positively have to know going into ONE CUT OF THE DEAD: Pay attention to the first third of the movie.  Rarely, if ever, in the entire history of cinema (that's right, we said it) has a comedy's first act been so essential to the comedic genius of its final act. The payoff is so big, so enormously huge that if you step outside to grab a Coke you'll miss out on laughs to come. The laughs in ONE CUT OF THE DEAD start small,  but they build, and when they hit they hit big, and that respect for the viewer's intelligence is one of the reasons why audiences around the world have admired it so much. You have to stay with it, follow it and keep track of what you see and the characters you meet because all of it matters in order to savor the sweet, delicious comedy of those last 30 minutes.  
Think we're overselling this? Well, considering that ONE CUT OF THE DEAD has won numerous audience awards at festivals around the world, including Best Director and the Audience Award at Fantastic Fest, and was nominated for 7 (!) Japanese Academy Awards (including Best Picture and Best Director), we think not.  ONE CUT OF THE DEAD is probably going to go down as one of the greatest comedies of all time and there's no better place for it than on the big screen, packed with fellow moviegoers busting the same guts that you are. It's unmissable.
– Matthew Kiernan
Co-presented by Subway Cinema