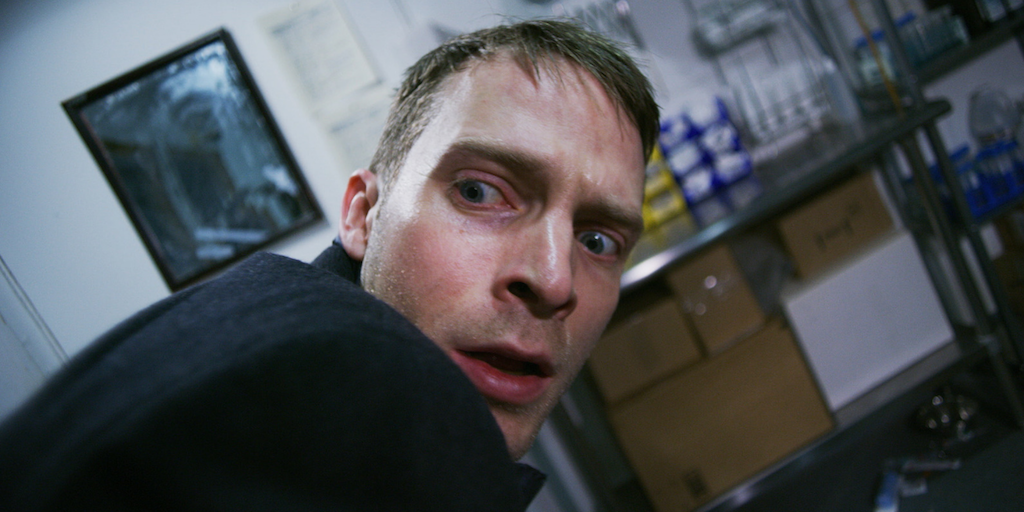 DEPRAVED
Expected to Attend: Director Larry Fessenden; Producers Jenn Wexler and Chadd Harbold, Cast members TBD
7:00 screening SOLD OUT! Tickets available for 7:30 screening and Q&A!
BEFORE THE FILM: Get your Frankenstein on as we kick off What The Fest!? 2019!
WORLD PREMIERE Mary Shelley's Frankenstein; Or The Modern Prometheus is certainly one of the most famous tales not just in literature but in all popular culture, helped immeasurably over the last century by filmmakers the world over – Thomas Edison, James Whale, Terrance Fisher, Jess Franco, Paul Naschy, Mel Brooks and Kenneth Branagh, to name just a few.  Few stories ever written are as unique and compelling as the tale of a scientist who dares to play God by bringing the dead back to life. The story of Frankenstein has been told so many times that it seems a fool's errand to tell it again, but New York indie film great Larry Fessenden is one of the few filmmakers today who understands that the key to this tale lies in its compelling lead characters, the ambitious doctor and his creation, whose tragic fates are the very definition of great drama.  Fessenden has risen to the occasion with DEPRAVED, a modern Prometheus for our times and easily the best film version of the Frankenstein legend in decades.
In Fessenden's Frankenstein (Fessenstein?) the castle in Vienna is now a loft in Brooklyn and lightning is now a miracle drug that's still in testing, but the creation (superbly played by Alex Breaux) is still made from dead body parts and still on a quest to learn what it means to be human.  Part of what makes DEPRAVED so damned good is how Fessenden expertly makes it a film of today, not merely changing locales and names but really, truly making it feel like maybe somewhere in Brooklyn there's a slightly mad scientist trying to raise the dead and an experiment that may well be walking through some NYC landmarks soaking up some culture.  If you know Fessenden's work then you know he's one of the most thoughtful and intelligent genre filmmakers around, and as you watch DEPRAVED you can sense that this is a passion project for him, a story he's long wanted to put his own spin on and still make it equally frightening, sometimes funny and ultimately heartfelt, and he doesn't waste the opportunity.  It may be the finest work yet from this great filmmaker, and we're honored to open this year's festival with the World Premiere of DEPRAVED.
– Matthew Kiernan
Film + Opening Night Party Tickets are currently sold out
$25 for the screening and Opening Night party (ages 21+)
Light bites + beer & wine, hello!
($20 IFC Center Members)
$20 for regular admission to the screening only ($15 IFC Center members)